Product Description
With this Xiaomi smart security camera, your family and your home will stay safe and protected. It comes equipped with innovative features that make it the ideal watchdog for your family. It offers 360-degree vision, which ensures full home protection as it can rotate and capture a full view. And, the best part is that it offers 1080p HD picture quality, which ensures that even distant backgrounds are more detailed and clear. This ensures that you won't miss out on a single detail.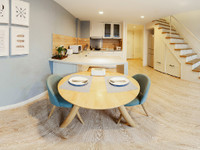 Full Home Protection
This smart security camera comes with a dual-motor head that enables it to rotate and capture a full 360 degrees horizontal view and a 96 degrees vertical view. Its shockproof design and quiet motor ensure that the rotation is smooth and silent. This way, thieves will remain unaware that they're being recorded.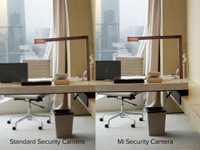 HD Picture Quality
Thanks to this security camera's 20 megapixels, HD (1080p) resolution, and wide dynamic range, even distant backgrounds come out clear and detailed in the recorded footage.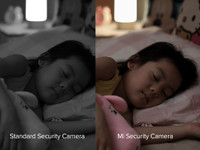 Stunning Colour Even in Low Light
With the all-new low-light true colour technology, this security camera lets you see a full-colour palette even during the darker hours of the day – without the need of infrared illumination that only provides black and white picture. This way, you get a more realistic view of the occurings in your home.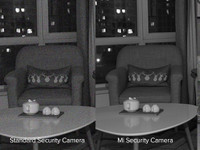 Clearer Night Vision
This security camera offers f2.1 aperture that allows more light intake. And, the infrared illuminator helps increase visibility. This ensures that you get a good view even in dark and dimly-lit conditions.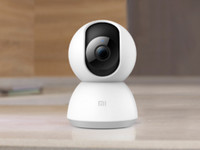 Advanced Video Encoding Technology
This new video encoding technology facilitates smoother streaming and reduces bandwidth without compromising on detail. This way, you get the same pixel count and bit while it makes use of half the storage.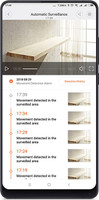 AI Motion Detection Alert
With the integration of the deep learning technology and focused optimisation of the algorithms and network software, this security camera can accurately determine when there's something suspicious going on in your home and immediately notifies you on your phone.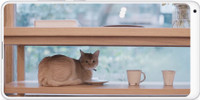 Talkback Feature (2-way Audio)
Thanks to this feature, you can easily talk to your family using this device.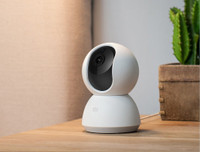 Conveniently Store Videos
This security camera supports Network Attached Storage (NAS), which means that you can store files that are backed up from SD cards to NAS storage devices.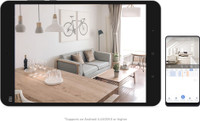 View Recorded Videos On Smartphone/Tablet with Playback
You can check on your family back home from anywhere and also fast forward through the recorded video at 2x/4x/16x speed. You can also store videos using microSD and network attached storage (NAS) devices.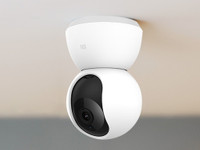 Install Upright or Inverted
As this security camera is pre-installed with a rotation base, it can be placed on a table, window, ceiling, or wall. And, with a minor camera setting change, inverted installation is also possible.
Specifications
General
| | |
| --- | --- |
| Sales Package | 1 Smart Monitoring System, AC Adapter with Cable, Mounting Accessories, User Manual |
| Model Number | |
| Number of Channels | |
| Camera Type | |
| Video Output | |
| Video Recording Resolution | |
| Video Recording Frame Rate | |
Additional Features
| | |
| --- | --- |
| Model Name | |
| Color | |
Warranty
| | |
| --- | --- |
| Warranty Summary | |
| Warranty Service Type | |
| Covered in Warranty | |
| Not Covered in Warranty | |